The Good, the Bad, and the Ugly
THE GOOD
Check out
Virtual Street Reality
, the product of artist Julian Beever.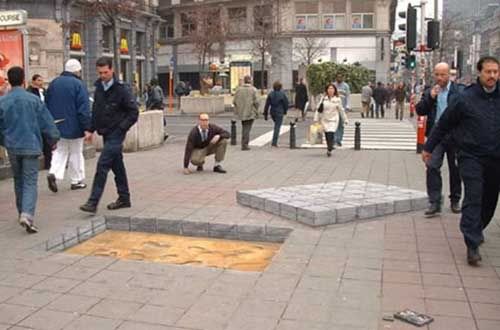 THE BAD
Pretend that you actually use your SUV for something other than driving to work or to the salon.
Spray on some mud
.
THE UGLY
I thought
labiaplasty
was stupid but now women (and men) can
bleach their anuses
. It's supposed to make your butthole look "younger". What does it say about a person who is concerned with the aesthietic qualities of the area where her/his shit comes out?