2006 is winding down and I've still got a lot of good brews to try before 2007 arrives!

Capital Brewery
has introduced their Vintage Ale. I had some at Mickey's Tavern and it was very, very malty and tasty. Also, note that their expansion is ongoing.
Tyranena's
Spank Me Baby!
barley wine-style ale is, according to brewmaster Rob Larson, being bottled this week so look for it on store shelves soon.
From the folks at Furthermore comes
Three Feet Deep
. According to the website: "With a hint of peat smoked malt, this stout is a return to county cork and the warmth of the Irish hearth." It made its Madison debut last week.
J.T. Whitney's
brewpub has some seasonal brews on tap including Pumpkin Ale and Mad Badger Barley Wine.
Also in the brewpub arena, the third
Great Dane
location at Hilldale Mall is due to open next month.

Down in Monroe, Huber has released their Hazelnut Winter Ale.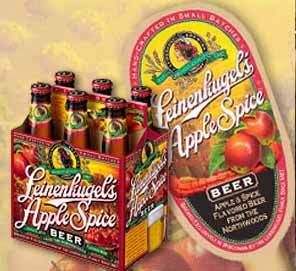 The fall seasonal from Chippewa Falls,
Apple Spice
, is Leine's offering until their Doppelbock arrives when things are really cold.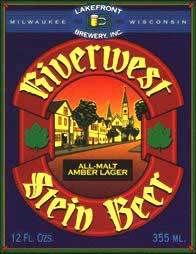 The friendly folks at Lakefront in Milwaukee offer
Riverwest Stein
as their November beer.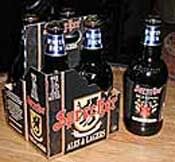 Also in Milwaukee, Sprecher has released their seasonal
Winter Brew
and the limited
Dopple Bock
.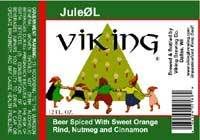 Up nort at the Viking Brewery, we have
JuleØL
, a traditional Scandinavian Holiday brew. It is "a light lager delicately spiced with cinnamon, nutmeg & sweet orange rind".
Finally, we swing back to Milwaukee. Firstly, the
Milwaukee Ale House
is expanding to become a brewery! You can keep up with construction at their
webcam
.
Lastly, I want to shift from suds to spirits. The
Great Lakes Distillery
has introduced Rehorst Premium Milwaukee Vodka. Currently it's only available in the Milwaukee area and not Madison. Hopefully it'll makes its way west soon.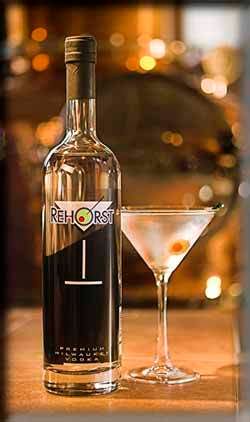 Prost!