Starting on 18 October, the Chazen Museum of Art will feature an exhibit called
Mami Wata: Arts for Water Spirits in Africa and its Diasporas
.
Beautiful and seductive, protective yet dangerous, the African water deity Mami Wata (pidgin English for "Mother Water") is often portrayed as a mermaid, a snake charmer, or a combination of both. She and related African spirits dwell in rivers, seas, and other bodies of water.
The countdown to the exhibition was last Saturday at the Memorial Union Terrace with the
Mami Wata Regatta
.
A variety of local artists were invited to paint sails in the water spirit theme and the results casually cruised just offshore.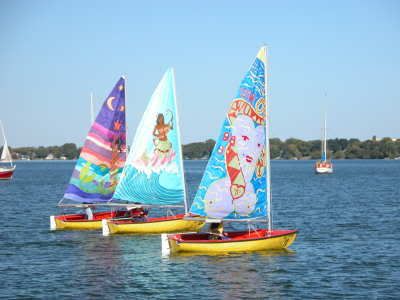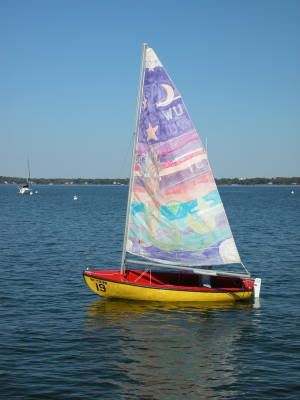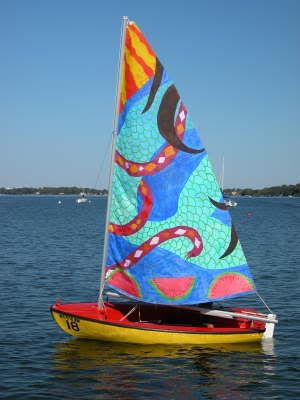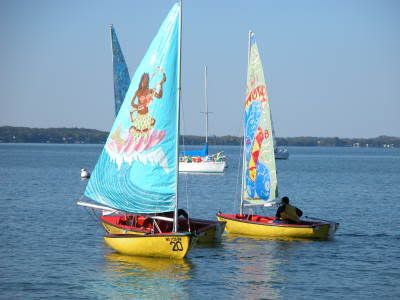 The Dulcinea's father was one of the folks who painted a sail. Here he is with his creation: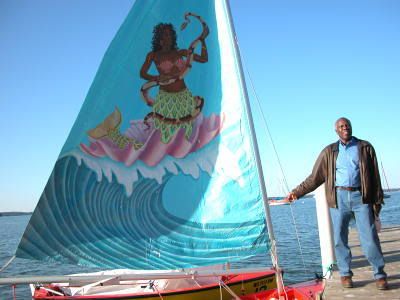 The countdown continues next Friday with a lecture by Henry Drewal, the exhibition's curator, which will be followed by a costume reception. Check out
this page
for info on these events and others surrounding the exhibition.