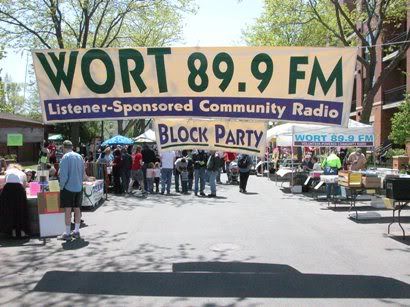 Ladies Must Swing got things going.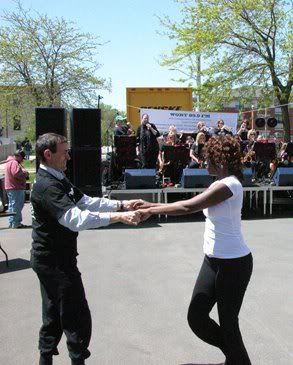 LMS were followed by Chris Plata with Extra Hot who did a rockin' version of "This Land Is Your Land". Clyde Stubblefield was on drums.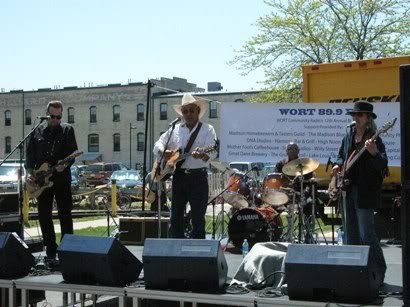 Chicks dig hula hoops.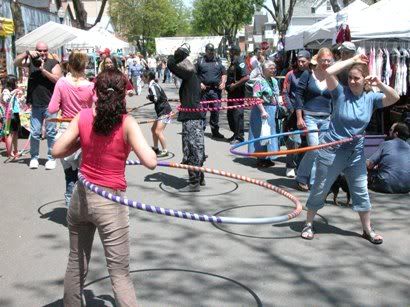 I call this one "Popping Corn With Welding Mask".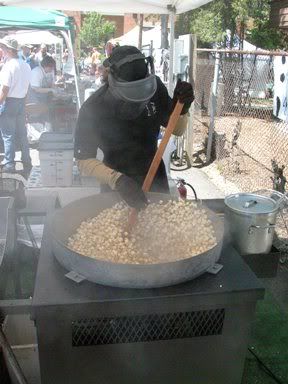 Next up were Cajun Strangers who got folks two-steppin'.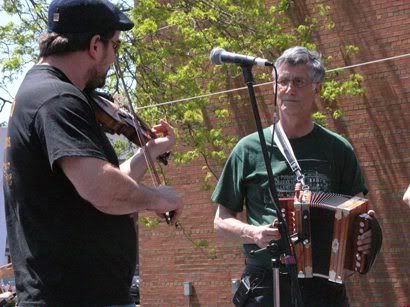 The last band I caught was Queenie and the Blue Cats.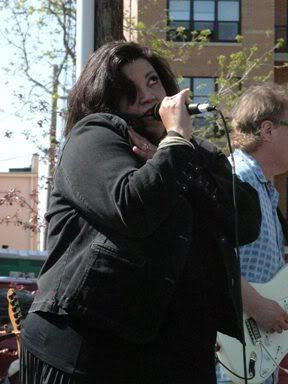 My one minor gripe: how about putting some lagers on tap?