The final nail in the coffin of the Kirby Nelson era at Capital Brewery looks as if it is being pounded in: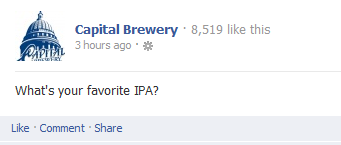 Kudos to Capital for moving forward (step one was brewing a
pumpkin beer
). But do we really need another IPA? (This assumes, of course, that this tweet is indicative of Capital intending to brew one.) I fear Dark and Pilsner will be gone soon.