Some new labels:
First is the next entry in Capital's new bomber series, Jacked Maibock. I presume this is just going to be a doppelbock of some sort. Good to see a goat return to the label, although mega-maxi-hyper-masculine-testosterone-fueled beer labels are getting old.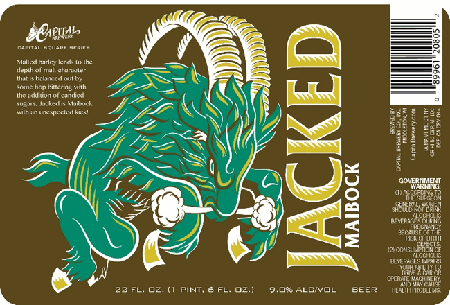 Sprecher is moving into the flavored malt beverage arena. Their root beer is well-known so a hard root beer is probably a good way to capitalize on its popularity.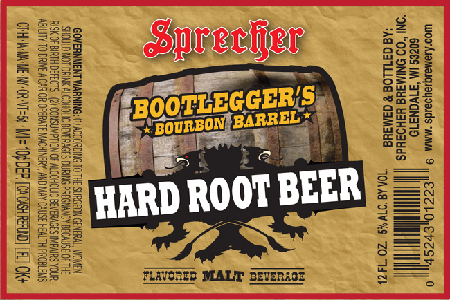 Leine's is going to milk the Kool-Aid beer cow for all it's worth. I had their
Lemon Berry Shandy
last year at the
Potosi Brew Fest
and it was disgusting. Stick with Stiegl's radlers. The grapefruit version is fantastic.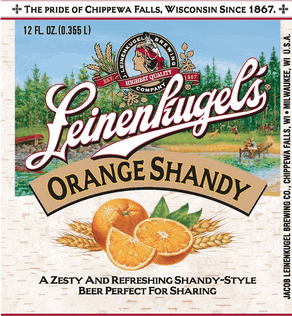 I hear that
Green Flash Brewing
is now distributing here in Wisconsin. I haven't seen it but, then again, I haven't been looking. Can anyone confirm if it's on store shelves here in Madison?
Karben4's soft opening is tomorrow. According to a
Facebook post
, they will have three brews on tap:
NightCall (smoked porter)
SamuRyePA (rye based american pale ale)
Block Party (amber ale)
I am keeping an open mind despite Ryan Koga's Huckle-Weizen being a
pretty lousy brew
.
I tried Sam Adams' Norse Legend sahti last weekend and it was really tasty. Get it while you can. And don't forget that Scott Manning's take on the style is now on tap at the Vintage.
And there's this King Crimson-inspired label. Progressive rock and beer – two of the best things in life.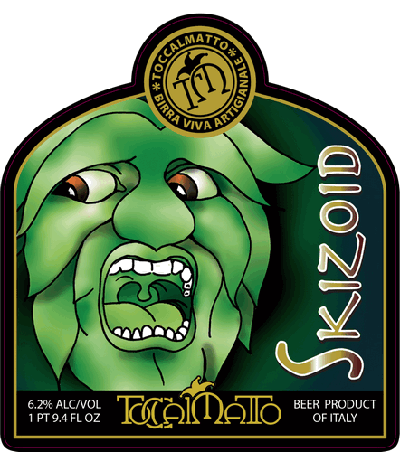 Lastly, I want to ask the folks at the
Woodman Brewery
to investigate quality control. Last week I poured four of your beers down the drain - four different brews. They all smelled wonderful. I loved the aroma of the Popcorn Lager, for instance, but it was terrible. The Halloween Ale tasted like clove water while the Red Oak Ale was little more than tap water with a dash of oak flavoring. I prefer not to drink rafters, thank you. Your Octoberfest was watery as was the bock I had. I really liked your Red Porter when I had it but that's been one of the few beers of yours that wasn't watery or didn't have off flavors making it taste like sheet metal or plastic. Your ales are hit or miss but I haven't had a lager of yours that didn't get a sip and then discreetly deposited into the drain.
If your beer tastes like Minhas brewed it, then it's your fault. However, if it tastes like a building material, then perhaps it's not being refrigerated properly in the time it leaves your brewery and before it ends up in a cooler at the retail end. Either way, you have a brace of serious quality control issues.
A Concerned Drinker