It is October so the beer world is reveling in Oktoberfests. See my previous beer update,
"Brew Report From the Verge of Autumn"
for a list of fall seasonals. Today I'm going to append that entry with some new brews.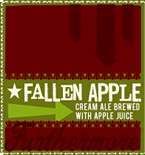 First I want to mention the impending release of Furthermore's
Fallen Apple
. It is a cream ale with apple cider. It is being touted as their fall seasonal and will hit store shelves on the 19th.
There are two flavors of the month for October from the Viking Brewery up nort in Dallas, WI.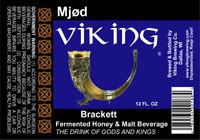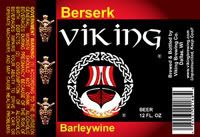 The first is their Mjød. Brackett is a cross between mead and beer. I've had the brackett from White Winter Winery and absolutely loved it but not from Viking. This is a must-drink for me. The second is their barley wine, Berserk.
Rob at Tyranena recently brewed a double batch of the next iteration of his Brewers Gone Wild series,
Spank Me Baby!
. This is another barley wine which will no doubt help warm you this winter.
Dan at
New Glarus
has a couple brews due this month.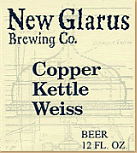 His seasonal is the
Copper Kettle Weiss
, a dark wheat beer. Nothing against it, but I miss the Staghorn Oktoberfest. I fell in love with that brew the first time I put a bottle of it up to my lips. Enjoying it was part of my fall routine for years. Now I'm sad...The other brew is
Enigma
, Dan's latest entry in his Unplugged series.
The
Ale Asylum
lists a couple beers as "coming soon". They are:
BAMBOOZLEATOR - German Doppelbock
STICKY McDOOGLE - Scotch Ale
Prost!