After a short drive we were on Devon and soon found ourselves in Little India.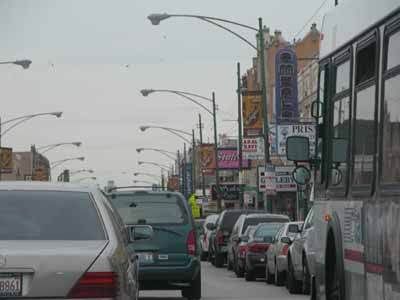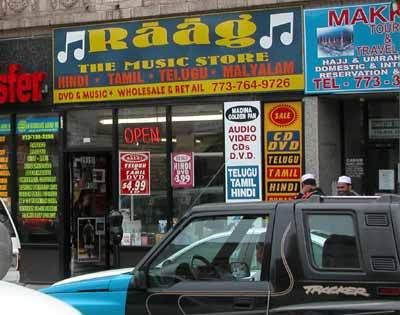 Parking is a royal pain in arse in the area but we finally found one. Walking east, we debated which restaurant at which to eat. We opted for the Viceroy of India. I'd eaten dinner there several years ago and was impressed. The Viceroy is the only Indian restaurant I've been to that actually makes a vindaloo hot as it's supposed to be. I've had vindaloo at every Indian joint in Madison and none of them prepare it with the proper amount of spice so as to make it burn like it should. And this despite specifically requesting that it be prepared so.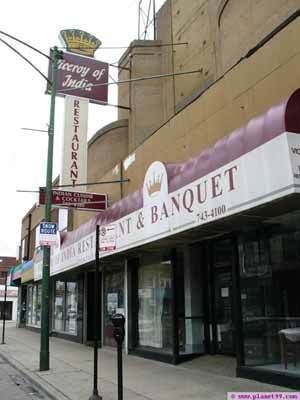 (Photo found at Planet99.)
After we had already decided, we noticed a restaurant specializing in the cuisine of southern India. Next time I'm going there to get Madras hot! So we sat down, drank some water, and hit the buffet.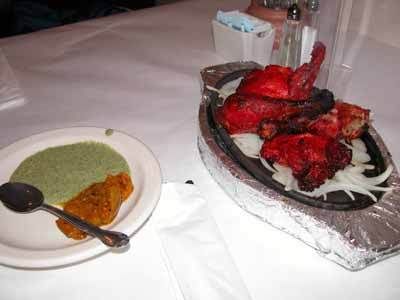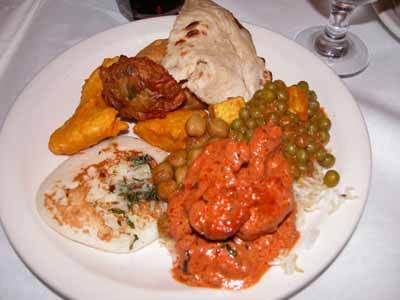 The relish sitting next to the green sauce was fantastic. It was like garlic chutney with what looked to be tiny bits of eggplant in it. Very intense flavors. As for the meal, there's Butter Chicken, pakora, Mutter Paneer (I think), and this dish made with green peas that I don't know the name of. I've really taken a shine to it these past few months since first encountering it here in Madison at Maharaja. Jason loved the lamb curry but I'm not a big fan of lamb so I avoided it. Bring on the goat curry! I avoided the sweets as I knew we were going to going to an Indian sweets store.
With our bellies full, we spilled out into the street with our wallets primed.