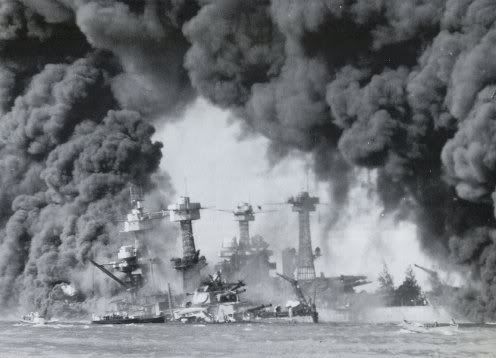 Today is the 65th anniversary of the attack on Pearl Harbor. For a look at the attack itself, check out
National Geographic's page
on it. After that, head over to The Library of Congress' website for
"After the Day of Infamy"
where you can listen to
vox populi
interviews with Americans in the days and months after the attack. Lastly, check out how the BBC reported the event at
this page
.
I always think of my dad when World War II anniversaries come around. He was a huge WWII history buff, especially the Pacific Theater. He inspired me to do a report on Pearl Harbor when I was in elementary school. I didn't even have to go to the library because the old man's bookshelves has tons of information on the attack.