Or so
says
or so says a report from the Legislative Audit Bureau. I bet no state IT worker saw this coming...
The state has failed to properly oversee several complex, troubled computer projects, which are expected to cost taxpayers some $292 million, a legislative audit has found.

Since late 2003, the state agency charged with monitoring these projects across state government hasn't done so because it was consumed with dealing with its own boondoggles, according to the report released today by the Legislative Audit Bureau. Those included an effort to consolidate backroom computers called servers that could run as much as six years past its original deadline of May 2006.
See also
this article
.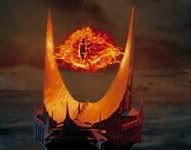 (/sarcasm)