Sundance Cinemas
recently announced
its opening day line-up for Sundance 608:
Waitress
TV Set
Black Book
Air Guitar Nation
After the Wedding
Away From Her
I've got friends ready to check the new cinema out with me and The Dulcinea. We're setting up a date for
Air Guitar Nation
. Plus I am keen on seeing Paul Verhoeven's
Black Book
. While I can honestly say that these two films are the only ones that really interest me at this time, just knowing that shortly there will be a lot more non-mainstream films in town is comforting. Still, don't forget to patronize Westgate and the Orpheum. Hopefully the increased competition will get these theatres to counter-program. It'd be nice to have a screen in town dedicated or, at least, giving significant time to revivals, for instance.
I found out via an e-mail from the Wisconsin Film Festival that a
Romanian film festival
is
in media res
at the Madison Museum of Contemporary Art.
One thing that was absent from the otherwise comprehensive missive was that the Monona Public Library kicks off their
Great Films For Grown-Ups
series tomorrow with the Canadian film
A Simple Curve
.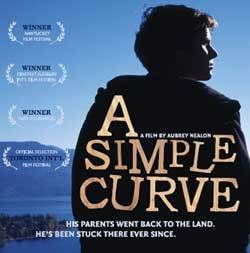 The series continues on Sunday, May 6 with
Familia
, also from Canada. On Sunday, May 20 the Norwegian film
Monstertorsdag (Monster Thursday)
will be screened.
Madison moviegoers are gonna be busier than a French whore on dollar day.