Last week while wandering State Street I noticed that a new group of charlatans have joined the mountebanks over at Mimosa and opened up a new shop – The Psychic Gallery.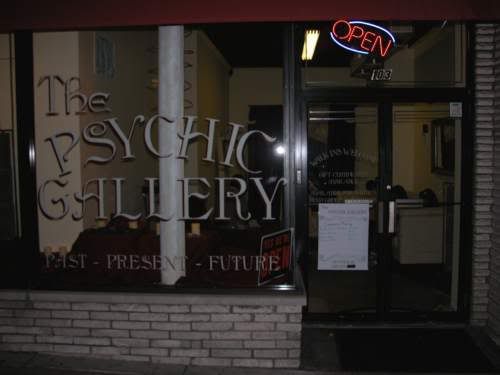 Just look at the prices: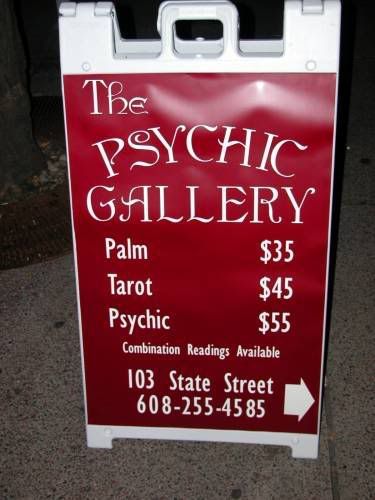 For a mere $35 you can have someone look at your palm and give you a line of bullshit. Madison ought to take a page out of Philadelphia's book and
ban fortunetelling
"for gain or lucre". I saw nothing indicating that this was just all in good fun or strictly for entertainment purposes which means they're con artists, plain & simple. Just like some of the folks that Mimosa brings in. Check out their
events calendar
. The Goddess Akeeya will be here later this month to take your time and $95 and then give you a certificate verifying that you received "Seer attunement". Ooooooh! Want a picture of you being attuned for the photo album? No dice: "Please be aware, because of the sacred nature of the information shared, NO videotaping, digital recording, or otherwise allowed." Yes, watching a con artist at work is much too "sacred" to be documented. This charlatan is known at the "female John Edward", with Mr. Edward being a self-proclaimed psychic. He too is
fraud
, a
con
, and
bullshit artist
. These hucksters ought to be driven out of town with brickbats.