The North Side Farmer's Market was doing good business this morning when The Dulcinea and I arrived. It was my first time there and I think her's as well.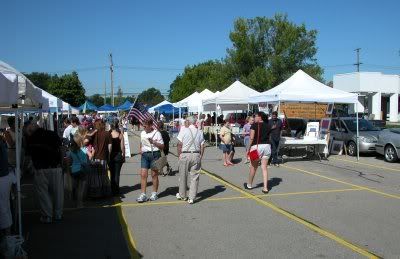 While not anywhere near as large as the Dane County Farmer's Market, the north side version benefits from not having as many yuppies drawing wagons that are the equivalent of SUVs around at a snail's pace. It suffers from a smaller variety but there were plenty of vegetables to be had as well as preserves, meat, and even a stand offering chili.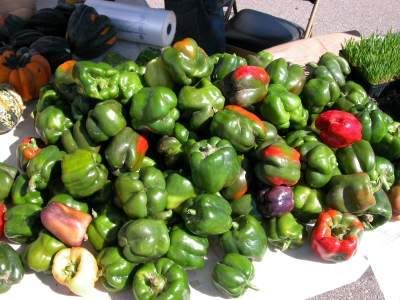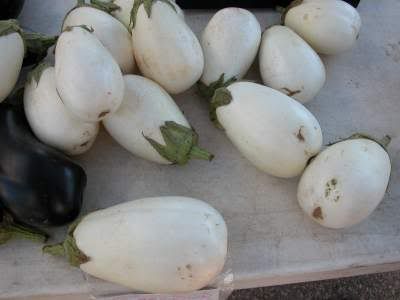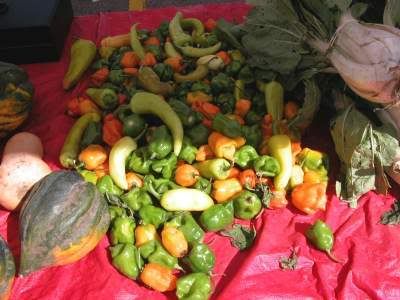 I had some of those chilies in a batch of pico de gallo that my friend Dogger and I made a couple weeks ago and, lemme tell ya, they are potent! There was also a stand selling apples but, having bought a country ton yesterday, I couldn't bring myself to buy any. The Dulcinea, however, did get a Ginger Gold which was nice and yellow with a blush. Very tasty – sweet with a bit of zest to it.
I also got to meet and chat with Lee Davenport who is the proprietor of
Pamplemousse Preserves
. I dated a former roommate of Lee's several years ago and I hoped that my ex didn't fill her head with nasty tales of me. Stepping up to her stand, she looked at me and commented that I was familiar to her. After revealing my identity, she opened up and we made small talk. Briana must have gone easy on me.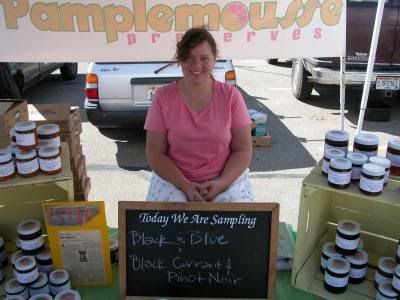 I bought a small jar of her Apricot and Pinot Grigio Preserves. Haven't tried them yet. Yet. However, I did sample her Black & Blue as well as the Black Currant & Pinot Noir preserves and they were fantastic.
I sure have a lot of cooking and preserving to do.