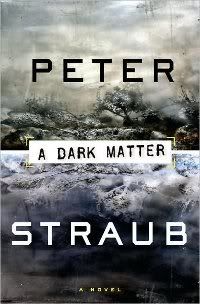 Peter Straub, a native son of Milwaukee, has set his latest novel,
A Dark Matter
, in Madison. From Amazon's description:
In this tour de force from bestseller Straub (In the Night Room), four high school friends in 1966 Madison, Wis.—Hootie Bly, Dilly Olson, Jason Boatman, and Lee Truax—fall under the spell of charismatic wandering guru Spencer Mallon. During an occult ceremony...
Occult ceremony. Enough said. Only bad things can happen: death, Elder gods awakening, etc.