The NYT published an
article
earlier this week about how a handful of soda fountains have recently sprung up.
A small group of modern soda jerks (they wear the term proudly) are trying to change that. Places like Blueplate, the Franklin Fountain in Philadelphia and the Brooklyn Farmacy & Soda Fountain are leading a revival that is bringing up-to-date culinary values — seasonal, house-made, ripe, local — to ice cream sodas, sundaes and egg creams. In the process, they have unearthed forgotten, delicious and possibly risky flavors like sassafras, phosphoric acid and teaberry, and have brought back taste combinations worthy of the most avant-garde chefs.
The pictures on the site look mighty tasty. Nothing like homemade ice cream, rickeys, and phosphates.
I can't remember the last time I was at a soda fountain. When I was a boy my family used to head to the Buffalo Ice Cream Parlor in Chicago at Irving Park and Pulaski. I even managed to find some photos of the place.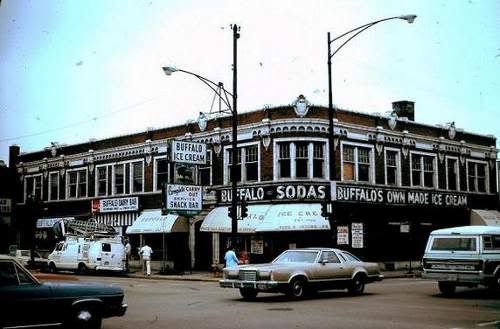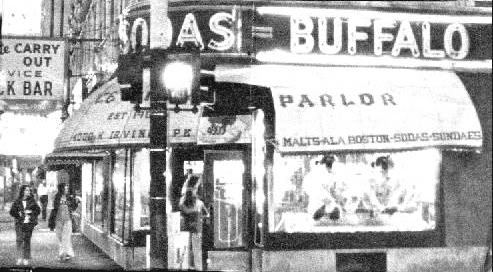 It closed in 1978 when I was 5 or 6 and the building was torn down to build a gas station which now has the reputation of being one of the
most expensive
in the city. Photos of their menu from before my time can be found
here
and
here
. (Notice the Chop Suey.) If memory serves, I usually went with chocolate shakes and phosphates.