Lakefront will be turning 25 on 2 December and to celebrate their silver anniversary they are going to be releasing a series of four beers starting with an Imperial stout.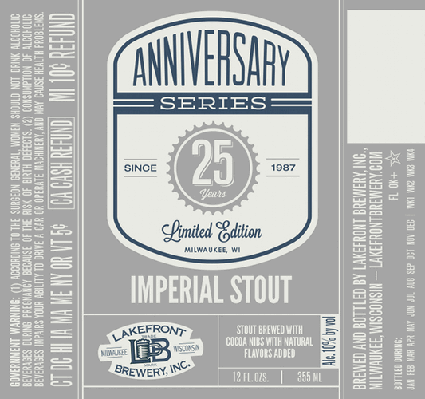 Next year we can expect a bourbon dopplebock, saison, and a brandy barrel-aged pumpkin ale.
The
Wisconsin Foodie
TV program recently profiled New Glarus Brewing. The hop garden is just waiting to be planted in the spring. They visit the House the Spotted Cow built - the Carey's home, where you can witness the very kitchen where Moon Man was developed. Oh, and don't believe Dan when he says people only drank beer during the Middle Ages. They drank water from wells and collected rain in barrels just like my hippie neighbors.