Apparently The Old Fashioned is no longer content with merely serving beer brewed by every brewery in the state and has decided to start brewing its own. The grapevine says that
Ashley Kinart
is to be the bierbrauer. She looks to be Madison's first female brewmaster, at least of the modern craft beer era.
Some new labels: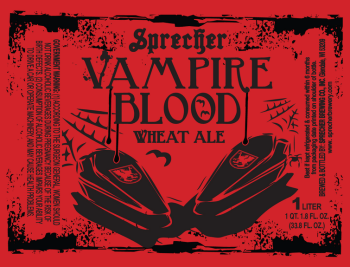 I haven't seen this around though you'd think it would have been available for Halloween. Perhaps a limited edition brew only available in the Milwaukee area.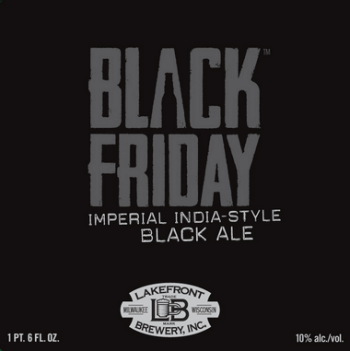 Due in 10 days.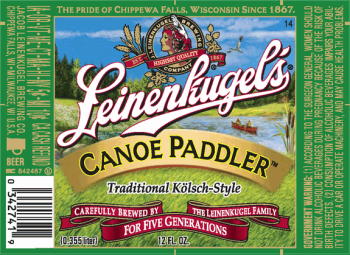 A new Kölsch. The style is catching on. Somebody get me a Kölsch-Kranz for Christmas.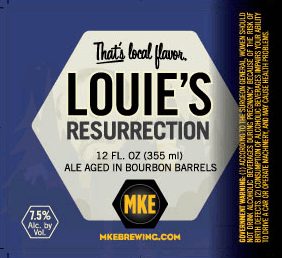 Louie's Demise aged in bourbon barrels. They've even produced a video.



And from south of the border: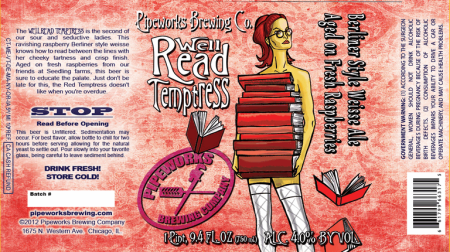 Pipeworks is out of Chicago but it's a raspberry Berliner Weisse and should be mentioned. It's the follow-up to Blue Lady, a blueberry Berliner Weisse. I am am going to be in the Chicago area over Thanksgiving weekend and am hoping the nearest Binny's has it in stock.
The latest entry into Wisconsin's craft beer scene is the
Pigeon River Brewing Company
. It's a brewpub located in Marion. The lone brew of their on tap right now is an oatmeal stout but more are to come and their selection otherwise is good. If you ever find yourself in Waupaca County, stop in.
Lastly I'll note that Vintage has their seasonal roggenbier,
Tippy Toboggan
, available. Brewmaster Scott Manning knows I think it's one of the best beers in the entire universe and so he brought us samples last night. The stuff is still a junge at only 2 weeks old so let it mellow a bit.
Oh, and there's a beer tasting at the Vintage this Sunday. Don't worry - the start time was moved to after the Packer game. And the adjuncts here aren't rice or corn but rather things of a botanical nature. Expect a pumpkin beer, Goose Island's Sofie, and more.