What's the plural of
becher
?
Becheren
? I don't know but I do know that I now have couple of them.
Last month local beer scribe Robin Shepard reviewed Port Huron's altbier and wrote that the style is traditionally served in a
stange
. I
noted
that altbier traditionally comes in a
becher
. (Though that appears to be
changing
.) The
becher
is similar to a
stange
in that it's cylindrical but the venerable serving vessel from Düsseldorf is shorter and stouter than its cousin from Köln. To wit: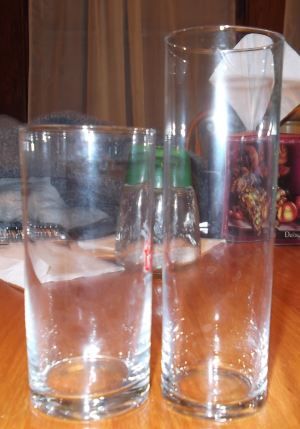 That's a
becher
on the left and a
stange
next to it. Yes, I know they both need a good wash.
Your Kölsch goes in a
stange
: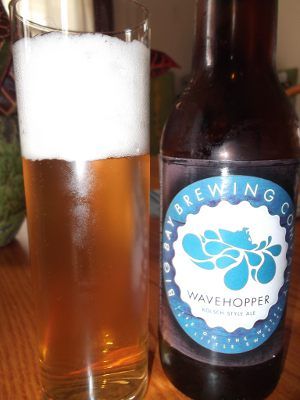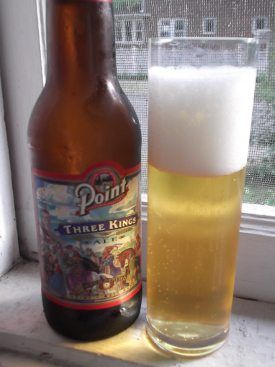 While your altbier goes in a
becher
: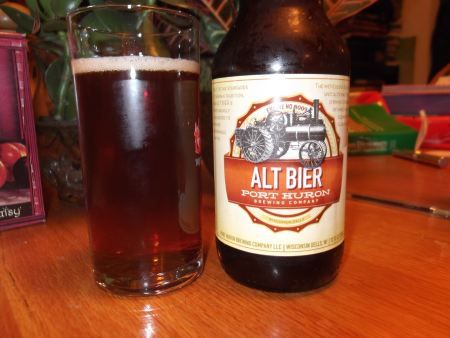 Now I need to celebrate my new glassware with an altbier tasting. Who makes alts around here? Port Huron, Tyranena, Rush River (a sticke in the summer?!), and BluCreek. Scott at Vintage brews Rhine Heights Alt but I don't think it's on tap currently. Any others?