Here's a winter brew to keep your eyes peeled for when you're in Chicago.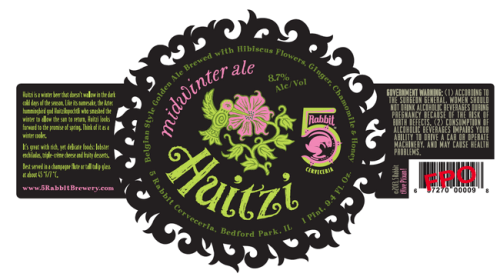 Go the the brewery's website and look at
the stuff
. It just radiates tastiness.
When I'm in Chicago during the summer, I look for 5 Lizard but never seem to find it. Where is it hidden? For some reason the northwest side and the western/northwestern suburbs are completely bereft of the stuff. And so I'll try to find this: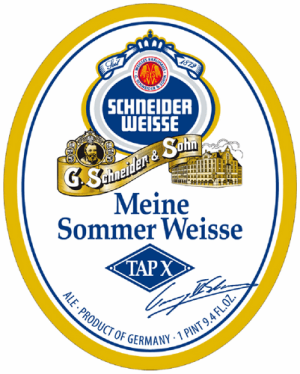 This is the latest limited edition Tap X offering from G. Schneider & Sohn. The label says:
A summery sparkling wheat beer specialty with fruity notes. The special new hops aroma leaves a minty feeling on your palate. This hand crafted wheat beer pairs extremely well with light summery dishes, with fish and mild cheeses.

Now, these Tap X brews I can find easily enough in Chicago. (How is it that limited edition beers from Germany are simple to find in ChiTown while a beer brewed there on the south side eludes me?) I've got a bottle of Mein Nelson Sauvin and Mein Cuvée Barrique in my cellar.
I'd also like to stock up on Berliner Weissbiers from Chicago's Pipeworks Brewing for summer. They just came out with a cranberry version.
Labels: Beer