A couple new labels: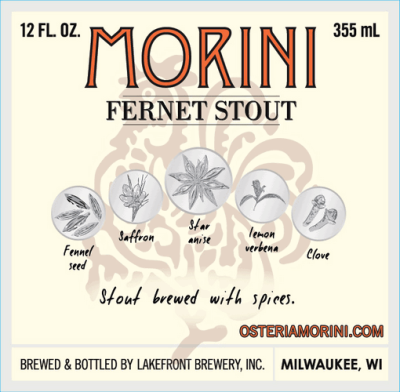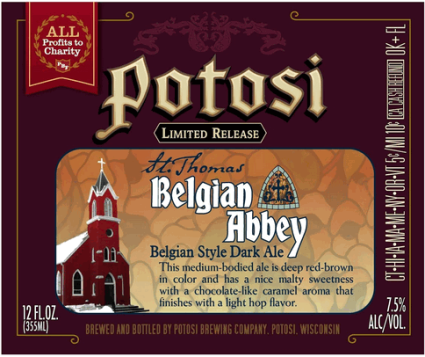 I think I had St. Thomas last year at the
Potosi Brew Fest
. I found it rather bland. But, if it is the same brew, perhaps it's been reformulated. The Lakefront beer seems to have been brewed for a two-location restaurant chain out in New York/New Jersey. A fernet is a post-prandial bitter and this stout appears to be a custom digestif. Sounds tasty.
Lew Bryson notes data showing that the
IPA is selling like gangbusters
.
It should come to a surprise to no one, but sales tracking company GuestMetrics has released a report showing that IPA kicked ass and took names last year. According to their database (from POS systems in restaurants and bars), IPA showed stronger growth than any other type of beer last year: an amazing 39% year on year. And it's accelerating going into the second quarter of 2013; 1Q 2013 showed 40% growth.

This comports with the shelf at Jenifer Street Market this morning which had an empty row where six packs of Capital's Mutiny IPA should have been. The shelves at Woodman's generally haven't been full of Mutiny either. While I am not sure if this is just hopheads trying it out or if they're getting repeat business, good for Capital. I am not a big fan of IPAs but I did have a couple yesterday. Geneva Lakes' No Wake IPA was pretty good. Big in citrus/grapefruit hoppiness. Rhinelander's Thumper American IPA was less successful. It had a dull sweetness to it that I didn't care for. This is a Rhinelander product brewed by Minhas so it's not surprising that Thumper was pretty bad. I will say in their defense, however, that their Chocolate Bunny stout is actually good stuff.
Since I mentioned Capital I should note that Doug at Over Served has a
review
of their new summer seasonal, Lake House. He describes it as a lawnmower beer. I will certainly try it and am hoping it's more of a helles than an American pale lager. But I am also disappointed that there will be no hefeweizen or wild rice or Fest this summer. (Hey Dan Carey - put Laughing Fox out in the summer and Dancing Man in the autumn.)
Looking westward, I noticed that Schell's gose, Goosetown, is now on store shelves. I had one yesterday and it was good. It tasted like it was lagered to me, which is not traditional. Still I liked the salt, coriander, and sourness. My initial impression of Schell was not positive (FireBrick) but I am now warming to them. They have a gose, an alt, a Kölsch, a rye lager, and a rauch dunkles. Now these are beers that interest my palate.