With the weather getting cooler, I thought it'd be nice to make
Gołąbki
.
Gołąbki
(pronounced guh-wumpkee, or something close to that) are Polish cabbage rolls. I stuff mine with rice and ground beef like my grandmother did.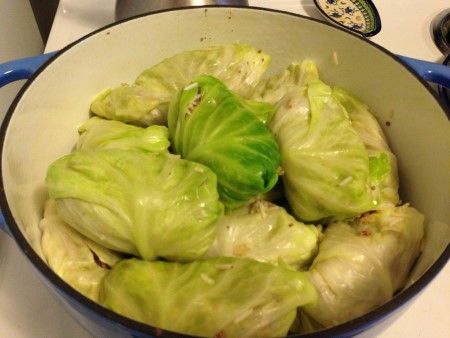 I was going to use some beef broth but found that we were out of prison base so I ended up using crushed toms loosened up a bit by some V-8. Seasonings were basic - salt, sugar, and pepper - though I did use jasmine rice. I would have used some garlic powder, but I found that I didn't have any of that either. With no prison base, I didn't end up with much sauce.
Despite this, they were still rather tasty. Personally, I like to put some vinegar on my
Gołąbki
. The red wine variety works quite well.
Labels: Food, Polish food