I recently read the Carolingian capitulary called
De Villis
. Written around 800, it's a set of administrative rules for the stewards of estates in the kingdom. Number 61 is especially important:
During the time the steward performs his service, he should have his malt delivered to the palace. Similarly, let masters come who know how to make good beer there.
Charlemagne not only oversaw the Carolingian Renaissance but he also directed that estates have good beer. A very wise ruler was he.
Some new beers: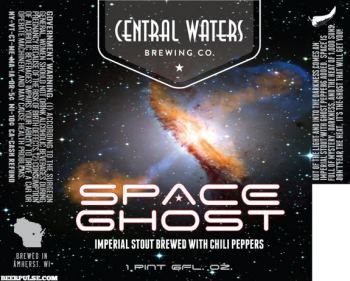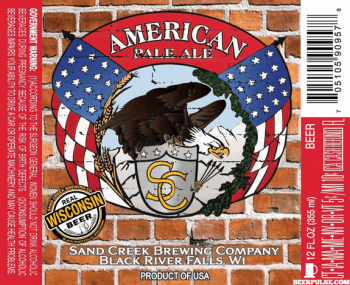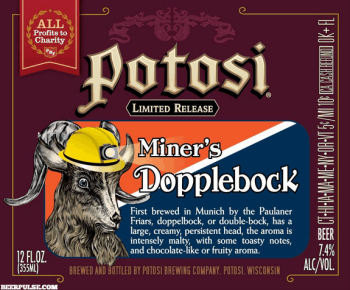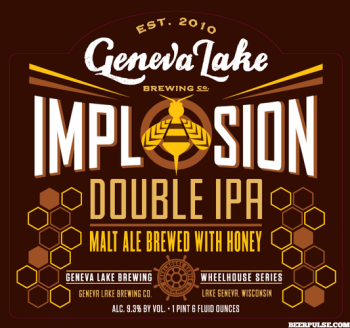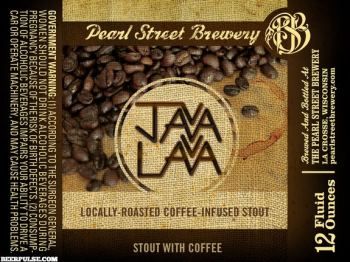 I've seen the Potosi doppelbock at Jenifer Street Market and I believe the Geneva Lake brew is there as well. So, Central Waters is making a chili beer. Is this the new trend in craft beer? Great Dane recently released
three chili beers
and Capital has eschewed the doppelbock and turned Eternal Flame into a Chocolate Habanero Stout.
I'll be in the Chicago area next month to celebrate
Doctor Who
's 50th anniversary and am looking forward to my annual trek to Binny's. Metropolitan's new brews are definitely on my list:
Oktoberfests are very tasty indeed but schwarzbier is the nektar of the gods. Well, one of them, anyway. Notice how there's no barrel aging, no brett, no chilies - just malty goodness. If Wisconsin could only have a craft lager brewery.
Also coming soon is Lakefront's latest in their My Turn series, John, a sour cherry dark lager. Sounds very tasty.
In other good news, Schell's Chimney Sweep, a dunkles rauch,
returns this winter
. My review is
here
. In short, it's great stuff. It is nice to see a rauch beer get something more than a super-limited Brigadoon-like release. Speaking of which, Lakefront's Luther, a helles rauch, is still on shelves even though it was released last fall. (Review
here
.) If I made a top 10 list for best beers I drank this year, it would surely be near the top, if not at it. A fantastic brew. Why does the craft community show so little love to rauchbiers?
I had a glass of this year's Pumpkinataur by Capital.
Last year's batch
was much better. The stuff out now in bottles doesn't have the velvety mouthfeel like it did last fall and the nutmeg is much more prominent. Pumpkinataur came in first in a tasting of spiced beers featured in the latest issue of Grain & Grape but it reminded me of why I generally avoid any beer that has the word "pumpkin" on the label. And while I'm at it:
Dear Brewers,
Jenifer Street Market
, et al,
Nutmeg, allspice, clove, ginger, and cinnamon are spices, not "pumpkin spices" in the same way that cayenne peppers are not Buffalo wing spice. They have a long culinary history that pre-dates Europeans setting foot in North America. Medieval chefs were spicing meat dishes with duke's powder, a spice blend that includes nutmeg, clove, ginger, and cinnamon, long before any white man ever tripped over a squash.
Has anyone tried these?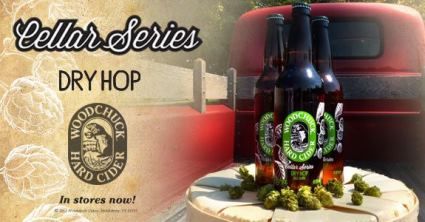 I suppose it was only a matter of time that mead and cider would have hops added to them after the introduction of
hop whiskey
and
hop vodka
. Madison Sourdough even has a bread with
hops in it
. Hop-flavored breakfast cereals can't be far behind. Why must everything be made to smell and/or taste like a West Coast IPA? This trend can die now.
I heard a rumor that a certain Madison homebrewer is looking to open a brewpub in Middleton in an empty storefront on University Avenue. I've had some of this person's beer and heartily endorse the idea.
Vintage is expanding into Sauk City with the
Woodshed Ale House
. There will be no brewing on the premises. From Robin Shepard:
As for the beers to be served the Woodshed Ale House, Manning's Woodshed IPA will be an obvious signature brew. The Sauk City tavern will not have its own brewing operation, but Manning will use his Vintage brewhouse to make special brews for its taps. He'll also serve a wide range of craft beers and a few Vintage brewing standards that include a golden lager, coffee stout and rye pale ale. "It'll be interesting to see what people want from us and what we can develop just for them," says Manning.

Manning is currently brewing the first house beer for Woodshed Ale House. Named "Sauk Hop," it's an American pale ale and features all locally harvested hops (Cascade, Nugget and Mount Hood) grown on a farm just outside Sauk City.
Earlier this year I asked Scott to brew a Baltic porter and he did. But not just your run-of-the-mill Baltic porter. He made his with smoked wheat. And he called it "Ulfberht" after a Viking sword featured in an episode of
NOVA
. The folks at NOVA got wind of this and
interviewed
Scott. I second his idea for a "NOVA special on fermentation and human culture".
The biggest news in the local brewing scene is the impending opening of the Wisconsin Brewing Company. They threw an invite-only soiree last weekend which you can read about at
The Daily Page
and the Wisconsin State Journal
profiled
the company the next day.
On Friday the taproom opens as does distribution in Verona. The brews will make their way to the rest of the Madison area on Monday. Their line-up will be an IPA, a session IPA, a porter, and an amber lager. I tried the porter when it was on tap at Vintage and enjoyed it quite a bit. Still, it is a bit disheartening to see Kirby, a man whose love of German lagers is well-known, now spending his time brewing IPAs. But the plan is to max out the shiny new brewery's 100,000 barrel a year capacity ASAP and expand to one and half times that output in short order. You can't do that with dunkels and pilsners. Hopefully this drive for quantity won't discourage Kirby from trying out new recipes.
To that end, allow me to offer some suggestions which would be more in line with German brewing traditions yet also differentiate WBC from every other Tom, Dick, and Harry with their IPAs:
-- Rauchesha - a fine helles rauch. Tagline: "The only rauchesha in the world."
-- Maibier - a Kölsch-syle beer with woodruff. Served in the taproom by dirndl-clad maidens with floral crowns.
-- Roggen Roll - a rye amber lager.
-- Manoomator - a wild rice doppelbock. Oh wait. That's been done. Still, how can a brewery with Kirby as brewmaster not have a wild rice beer?
-- Traubenator - blonde doppelbock aged in Riesling barrels.
-- Curse of the Mumme - a Schiff-Mumme. Could be a fine fall seasonal.
-- Verona Weisse - a Berliner Weisse with cranberry. You don't get more Wisconsin.
-- Hölle Hefeweizen - a hefeweizen with habeneros.
See, these beers are guaranteed to make your brewery stand out. They combine Teutonic tradition with New World flare plus they cover most of the craft beer trends. You've got barrel aging, a sour, an extinct style resurrected, and a chili beer.
Did you catch Triumph at the Great American Beer Festival?