Also from Dangerous Minds comes news of this ditty: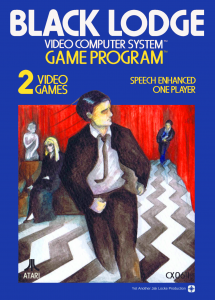 One Jak Locke has created a retro 8-bit Twin Peaks video game in which you are the good Dale in the Black Lodge and you're having a helluva time trying to leave. Dale's doppelgänger is here as is The Man From Another Place, Bob, Laura, that statue, and those red curtains. The only thing missing is cream corn.
You can download the game for free
here
.